Axiom Images News & Updates
BMW uses Axiom Images' Stock Footage for Aircraft Carrier Race Track

It's fascinating to see how our footage is used sometimes and this case is no exception, as we just recently stumbled across BMW's new ad for the BMW M4 titled "Ultimate Racetrack".

Whoever the VFX team was, they did an amazing job of transforming our footage of an oil tanker sailing in the Columbia River, on the Washington/Oregon border into the "ultimate racetrack".

Continue on for the before and after shots.

Link to original shot they used: Oil Tanker Aerial Stock Footage

https://www.youtube.com/watch?v=2ZnZ1Pv19Dk&w=640&h=360

Here's a shot of the before and after.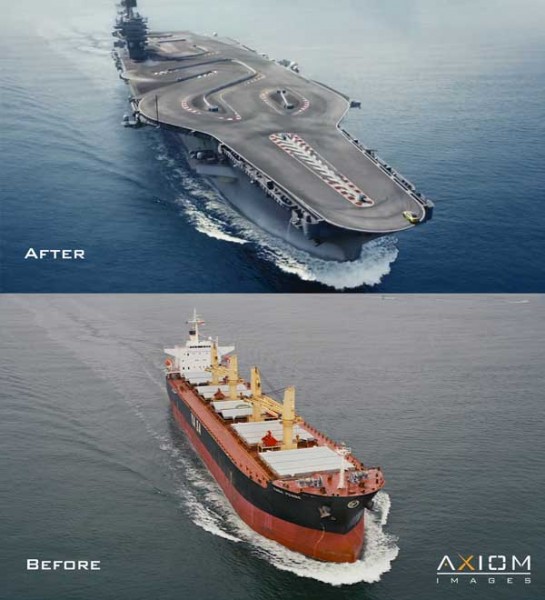 Before and After Comparison for "Ultimate Racetrack"
July 16, 2014

Grab Our RSS Feed
Keep up with every update by saving our
feed
to your browser or feed reader.